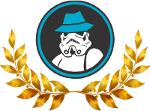 SWBFSpy Engagement
What is SWBFSpy Engagement ?
It is how the MS Staff is called. Each member has an important role which is assigned by the Community Ambassador, the project leader.
What is the purpose of the group ?
We're trying to get all the SWBF1 and SWBF2 players engaged to these games. We provide one of the most important requirements to play this game online without using any extra tool like Gameranger or Tunngle, which is the MS. Another purpose of the team is to spread the word about SWBFSpy and to help other players to get it working.
What are the roles SWBFSpy Engagement has?
Community Ambassador, Game Ambassador & SWBFSpy Engagement.
Wanna join SWBFSpy Engagement?
Do so by contacting the Community Ambassador, Anyder. All contacting info is listed in the contact page.
Roles and Tasks
SWBFSpy Engagement
- Every month there will be a meeting the entire group must attend to keep up with news about SWBFSpy. The info discussed in these meetings must not be leaked. It can only be talked with the members from the group. The meeting will take place in the Community TeamSpeak 3 (Address: 5.9.132.3:9987 - Channel: SWBFSpy Engagement Meetings). You will have permissions which will allow u to join, unlike those who do not belong to the group.
Meetings will be announced and scheduled in this board.
- Will have the following duties within the community:
· Moderate the Gameservers (Make sure people follow the rules).
· Provide the help people seek when installing SWBFSpy.
· If any issue comes up, they will have to contact the respective Game Ambassadors.
- Everytime an announcement is published, they will need to share this everywhere so as to reach every player.
Game Ambassador
- Limited to 4. There shall be 1 Game Ambassador for each SWBF Game, and region (US & EU).
- They shall meet every 2 weeks in the TS3 previously mentioned.
- Their role is practically the same as "SWBFSpy Engagement". The difference lies on the effort and the time they spend.
- Gets extended rights in the gameservers (SWBF2). The SWBF1 Ambassadors will get access to the EU machine so that they can administrate those gameservers. The user will be limited to those gameservers only. Any attemp of trust abuse will result on a group banish.
- Accept joining requests by community members.
Community Ambassador
- Picked among the Game Ambassadors, the Community Ambassador leads this team.
- Counts on a custom mail to be in contact with everyone who needs of it.
- Contacts the SWBFSpy Specialist or Manager to study the activity on the masterserver. If too low, events and tournaments will be organised with the Game Ambassadors.